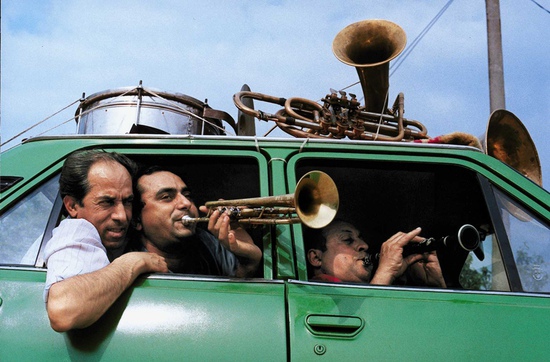 Na svojim instrumentima na kojima su sve odsvirane note vremenom ostavile svoj trag, Fanfare Ciocarlia stvaraju pravi puhacki vatromet zahvaljujuci nevjerojatnom svirackom talentu, izvodeci slozene i zahtjevne ritmove i suludo brza tempa. Tradicionalni plesovi i ritmovi iz Turske, Bugarske i Makedonije Fanfare izvode na rogu, trubama, klarinetima i timpanima.
Nakon vise od dvije godine izbivanja iz nasih krajeva "kraljevi trube" posjetit ce nas ponovno, 22. ozujka u klubu Aquarius.
FUTURE SOUND OF BALKAN
Balkanska glazba osvaja svijet i ostavlja tragove koji više ne završavaju na festivalskim paradama world music egzotike. Ultimativni Balkan-groove na svom putu "od mahale do Manhattana" postaje još prodorniji, maštovitiji i uzbudljiviji , a tradicija koja je u užurbanoj tranziciji proglašena nestalom vraća se kroz najnovije breakbeat, dubstep i drum'n'brass mixeve. Okusite FUTURE SOUND OF BALKAN by DJ ILKO ČULIĆ u Aquariusu, poslije koncerta doajena stare škole Fanfare Ciocarlia.