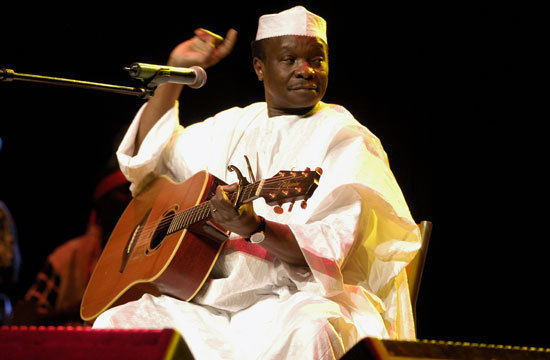 Tvorac čuvenog hita Yeke, yeke i jedan od najvećih afričkih glazbenika predstavio je hrvatskoj publici svoj novi akustični album Sabou.
Mory Kante rođen je 29. ožujka 1950 u mjestu Albadania blizu grada Kissidougou u Gvineji. Njegova je obitelj pripadala afričkoj kasti Griota, ili kako ih se još nazivaju i Jeli, kasti čiji se pripadnici stoljećima bave glazbom.
Naučio je svirati balafon, tradicionalni instrument Jelia. Kroz nekoliko godina odradio je svoja inicijacijska putovanja puna teških iskušenja, koja su bila preduvjet da bi završio svoje obrazovanje i postao Griot. Danas je cijenjeni svjetski glazbenik s milijunima prodanih ploča i svjetskim turnejama iza sebe
Mory Kante je imenovan ambasadorom F.A.O.-a (Food and Agriculture Organization of the United Nations) 2001. godine, zbog njegovih napora u borbi protiv gladi i siromaštva. Sabou, njegov posljednji album, djelo je za koje se može reći da je izvrsna kombinacija tradicionalne i suvremene glazbe, s naglaskom na Mory Kanteove griotske korijene.